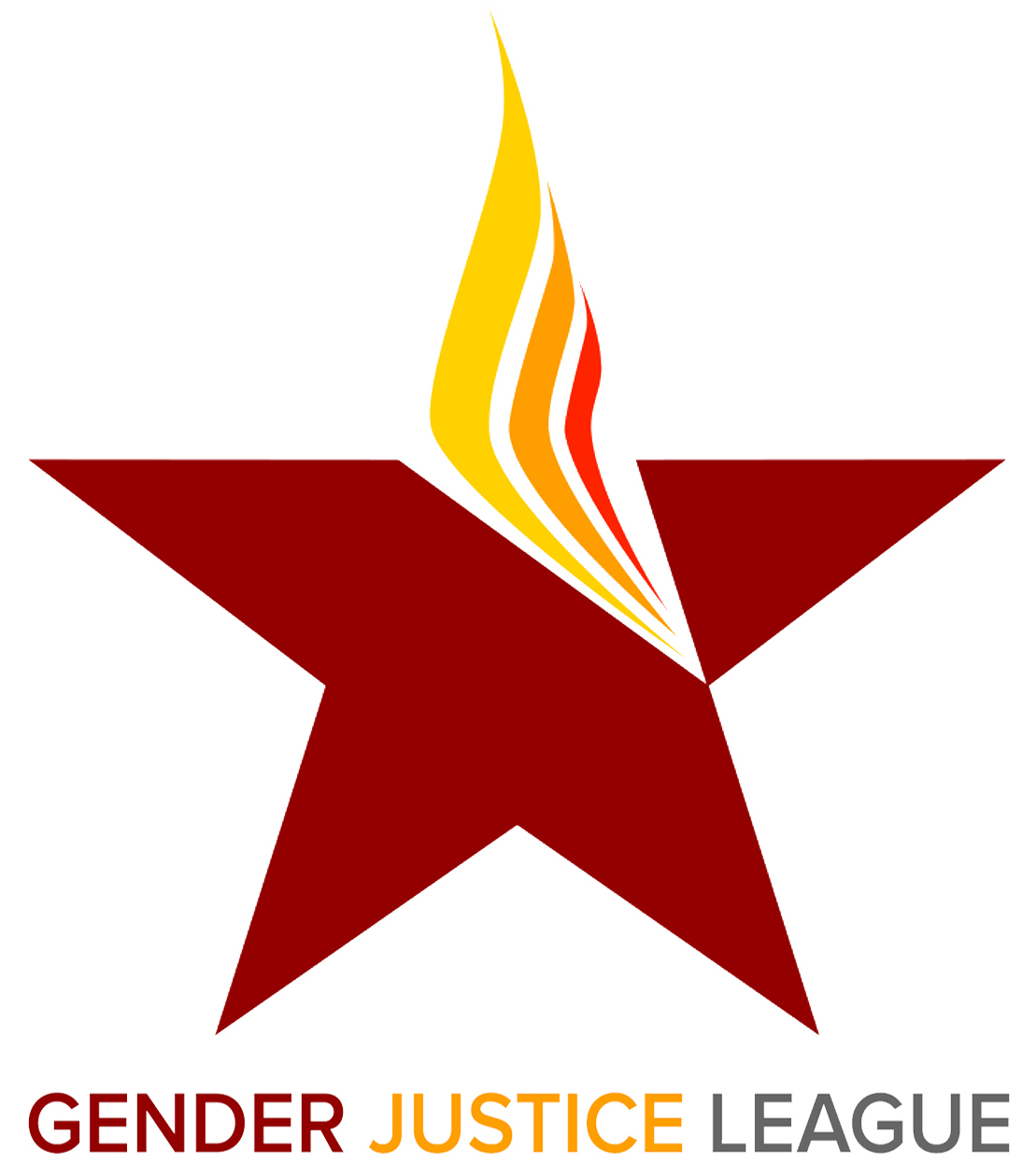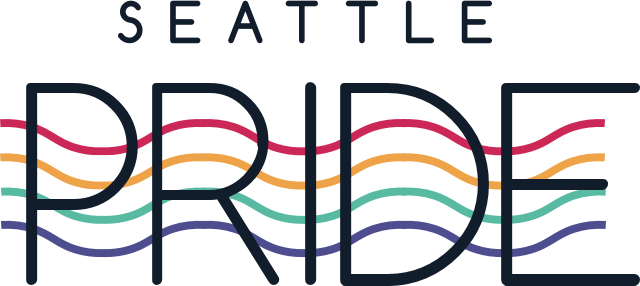 Seattle's LGBTQIA+ Organizations Join Forces to Present Together for Pride
Three-day Virtual Pride Event Promises to be a Weekend of Solidarity, June 26-28




SEATTLE (JUNE 4, 2020) – Seattle's LGBTQIA+ Pride Month is going virtual with three days (June 26-28) of speakers, performances and activities courtesy of Gender Justice League, PrideFest, and Seattle Pride. The three organizations, producers of Seattle's largest Pride Month events – including Seattle Pride Parade, PrideFest at Seattle Center, Trans Pride and Seattle Pride in the Park – have joined forces to bring together elements from their respective events, plus new interactive offerings, in a virtual format at www.TogetherForPride.org.


For each of the three days, one organization is taking the lead in developing engaging program content – Gender Justice League (Trans Pride) will curate Friday, 5-10 p.m.; PrideFest, Saturday, noon-midnight; and Seattle Pride, Sunday, noon – 6 p.m. Each day will offer a full schedule of program tracks, and featured sessions within each. As additional programming is added, daily hours may be extended. In a joint statement, the leaders of the three organizations noted, "As producers of Seattle's largest LGBTQIA+ Pride events, our organizations have made the collective decision to shift our annual large-group gatherings in June to a three-day event to remember. We are also working together to plan an in-person Pride event to be held later this year once it's determined safer to resume community festivals."


"We thank the hundreds of event sponsors, community partners, vendors and event participants for their continued support as our efforts now shift to creating a different kind of Pride – but one which continues to honor diversity and bring us together when we need it most," the groups added.


The virtual programming schedule is currently in development, but early plans include:


Day #1: Friday, June 26 programmed by Gender Justice League (producer of Trans Pride)


Gender Justice League will kick-off a robust three days of festivities with Trans Pride's Friday Stage Show featuring a variety of local and national talent, workshops addressing a wide range of topics appealing to all ages, as well as youth activities and a series of trans-themed short films – in partnership with Three Dollar Bill Cinema and media partner 107.7 The End.


Program sessions currently planned include storytelling and spoken word exploring the trials and joys of living in a queer disabled body presented by Gina Stella dell'Assunta; presentations by actress, writer, trans activist and motivational speaker Blossom Brown and black/trans/queer poet, author and educator J Mase III; and a showing of The Most Dangerous Year, a 2018 feature documentary film about parents fighting for their transgender children's rights. Trans Pride programming also includes a vital resource fair and online space to meet and collaborate with others from across the northwest on social, racial and economic justice; accessibility for all, advocacy and activism.


Day #2: Saturday, June 27 programmed by PrideFest (producer of PrideFest at Seattle Center)


For the second day of Seattle Virtual Pride, PrideFest will be doing a 12-hour live-cast including a family hour, queer youth Pride hour, a "preparing for Pride" hour, six hours of PrideFest mainstage programming, including hosts, artists, community features, and non-profit profiles, followed by a three- hour dance party from Uniting Souls. Headliners including Mary Lambert (from Macklemore's "Same Love" and her Billboard charting single "Secrets") and local treasures like the BeautyBoiz, a Latinx showcase led by Ruth Soto, dance troupe Whim W'him, drag queens, drag kings, old legends, and up-and-coming musical stars. Everything seen on the PrideFest main stage, can be seen on the virtual PrideFest main stage, hosted by Aleksa Manila and PrideFest Executive Director Egan Orion, and presented by Delta Air Lines.


Day #3: Sunday, June 28 programmed by Seattle Pride (producer of Seattle Pride Parade & Seattle Pride in the Park)


Seattle Pride's programming will culminate the three days with four program tracks supporting its Many Faces, One Pride focus – Speakers, Activities & Activism, Performance and Q&A/Interactive. The programming will be a mix of live and recorded 20- and 40-minute sessions – as well as brief intermissions between each session and a mid-day lunch break during which attendees will be encouraged to order food from a queer-owned business.


The organizers of Seattle Pride wish to acknowledge and stand in solidarity with other regional LGBTQIA+ organizations to condemn the senseless murder of George Floyd, standing together against racism in all forms. The LGBTQIA+ community knows firsthand the feeling of marginalization, and the importance of compassion and standing together – especially in this time of need. As with other impactful movements, the LGBTQIA+ movement also began with a protest. Much of Seattle Pride's programming will be centered on matters of activism and centering black and brown voices.


In addition to the program sessions, Sunday will also feature a Nonprofit Virtual Exhibition Hall and Vendor Virtual Village – in which online attendees will be able to visit a wide variety of vendor "booths" in a virtual version of Seattle Pride in the Park (formerly known as the Volunteer Park Pride Festival).
Currently, the following sessions have been confirmed with more to be announced soon:
The Power of Youth Activism: An Interview with Student Activists from Kennedy Catholic High School

Drag Shows performed by Seattle's favorite Drag Queens & Kings, including Dolly Madison and Glitterous.

Immigrant & Refugee Community Rights & Social Media Organizing presented by Monserrat Padilla

Prison Abolition Letter Writing Workshop for building relationships with LGBTQIA+ incarcerated people presented by Black and Pink

Vashon Island's LGBTQIA+ History: An Interview with Historian Bruce Haulman

Online Book Discussion focused on Red, White & Royal Blue, and the representation of LGBTQIA+ youth in literature


The jam-packed day of LGBTQIA+ fun also includes virtual performances by the musical acts originally slated for Seattle Pride in the Park. Headlining the musical performances will be Washington artist and radical indigenous queer feminist, Black Belt Eagle Scout. Other fan favorites will include CarLarans, Chong the Nomad, Fly Moon Royalty, Latinrose, Sera Cahoone, and Stephanie Anne Johnson & The Hidogs. The musical performances will be hosted by KEXP's Marco Collins and popular Seattle drag queens Donnatella Howe and Betty Wetter.


Later that evening attendees are invited to relive the pageantry of Seattle Pride Parades with a special retrospective of past parade highlights on-air and online at 11:30 p.m. hosted by Seattle Pride's Official TV Partner KIRO 7. Seattle Pride's other media partners include iheartradio stations, KNKX and MOViN 92.5.


Seattle Pride's day is made possible with support from presenting partners Alaska Airlines and T-Mobile, platinum partner Salesforce, among many other community partners.


The three organizations dedicate this month to not only the LGBTQIA+ community, but to the black, brown and indigenous communities which deserve a full measure of solidarity, action and love as part of the continued fight for freedom and human dignity.


For more information and the latest updates to the list of featured speakers, performers and more, visit www.TogetherForPride.org. Also be sure to follow Gender Justice League, PrideFest and Seattle Pride on social media for ongoing updates and other information.


# # #


MEDIA CONTACT:
Randy Hurlow
Why For Good on Behalf of Seattle Virtual Pride
206-778-5523